How to Verify Ownership of Your Marketing Blog
How to Verify Ownership of Your Marketing Blog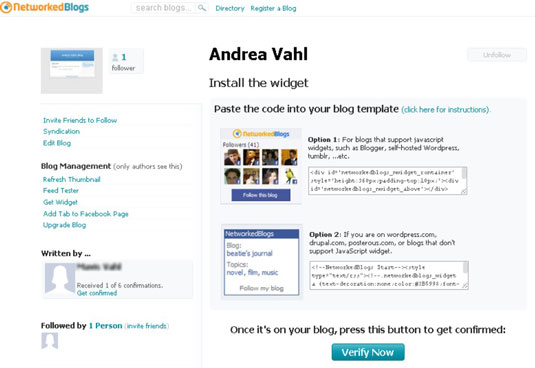 15
Choose Option 1 if you have a self-hosted WordPress blog or Tumblr or Blogger; choose Option 2 if you have your blog on WordPress.com, Drupal.com, or Posterous.com.
The code in Option 1 is for sites that allow JavaScript; the code in Option 2 is for sites (such as WordPress.com) that don't allow JavaScript.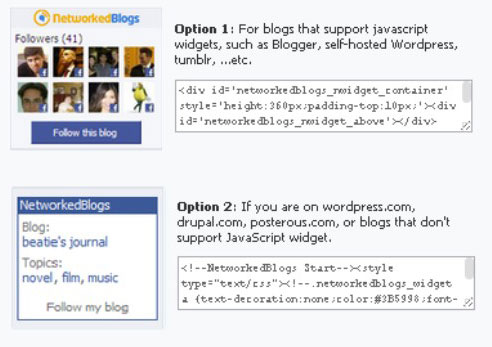 25
Highlight the code for the appropriate option, and copy it (by pressing Ctrl+C on a Windows PC or Command+C on a Mac).
You must have this code to move to the next step.

35
Click the blue Click Here for Instructions link (next to Paste the Code into Your Blog Template).
A new window appears, displaying instructions for different platforms.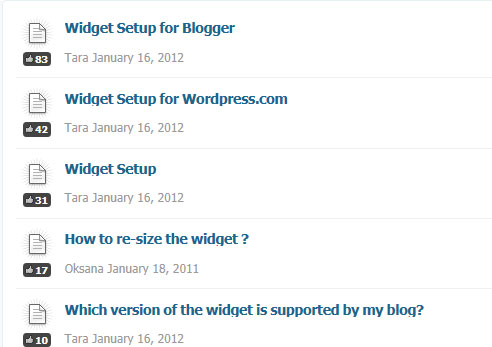 45
Follow the instructions to install the code.
The instructions will take you step by step through the process.

55
Click the blue Verify Now button.
If you installed the widget correctly, you get a Verification Successful message. Your verification is complete. You can remove the NetworkedBlogs widget or badge, if you want.