How to Edit Your Business's Facebook Event
How to Edit Your Business's Facebook Event

15
Click the Events tab below your Cover photo.
You see your events listed.

25
Click the title of the event you want to edit.
You're taken to the Event details area where you are able to make necessary changes.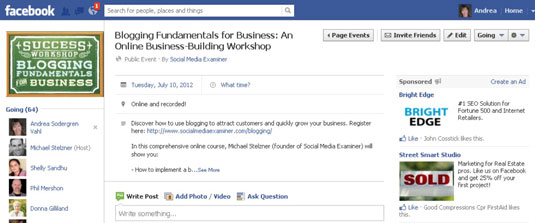 35
Click the Edit Event button in the top-right corner.
Your Edit Event button may be under the drop-down menu you access by clicking on the gear icon if you don't see it.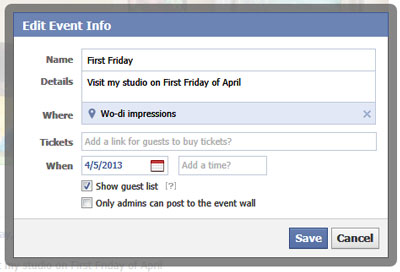 45
Edit any of the event details just as though you were creating the event.
Change any field that needs editing with the updated information for your event.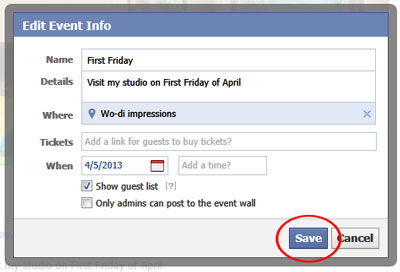 55
Click the Save Event button after you've made your changes.
The changes are now made to your event. Good luck with your event and getting more customers to follow your brand!