How to Change the Timeline Settings on Your Business Facebook Page
How to Change the Timeline Settings on Your Business Facebook Page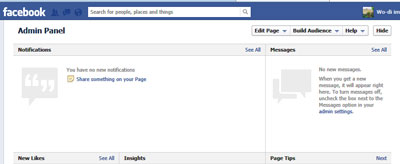 14
Go to your Page, and open the Admin Panel at the top.
The Admin panel will appear.

24
Click Edit Page.
The edit page button will appear in the Admin panel.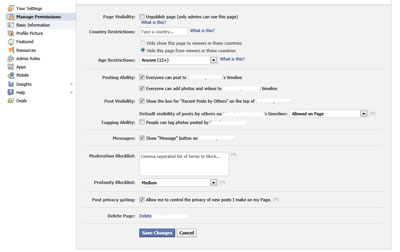 34
Click Manage Permissions in the left sidebar.
The Manage Permissions button will allow you to change your settings.

44
On the resulting page, make your Posting Ability, Post Visibility, and Tagging Ability selections.
Select the changes you would like to make to your settings. Click Save Changes and your settings will now be saved.