How to Add a Twitter Tab to Your Facebook Business Page
How to Add a Twitter Tab to Your Facebook Business Page
One thing you can do to connect your Facebook to Twitter as a marketing strategy is to add a custom tab to your Facebook Page that shows your recent tweets.
Adding an application like this can be a good way to add a little pizzazz to your Page and to let people know about your Twitter profile. You can use a few applications to showcase your tweets, but Involver is one of the best, and it's free.
Just go to the Involver Twitter application, and follow these steps: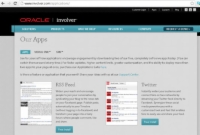 1

Click the Free Install button next to the Twitter application.

You're taken to Facebook to select the Page on which to install the application.
3

Click Add Tweets to Pages.

You're taken to a screen where you give the app permission to post on your Page.
4

Click Go To App.

You are taken to a permissions page to allow access to your fan Pages.
5

Click Allow.

You're taken to a page where you enter your company name and phone number. This information is only for Involver, and you don't need to worry; your information is safe.
6

Enter your information, click the box to indicate that you've read the terms (after reading them, of course!), and click Save Changes.

Next, you're asked to authenticate with your Twitter account.
7

Click the Please Authenticate with Twitter link.

If you haven't logged in to Twitter in another browser window, you're asked to log in now. If you've logged in to Twitter in another window, you see a Sign In window with your account information in the top-right corner.
9

9.Enter your Twitter username in the text box, and click Add.

It is not necessary to add the @ symbol in the text box. Just add your Twitter username.
10

10.Select how many tweets you want to display on your tab, and click Save Changes.

Don't syndicate your content so that every tweet is posted to your fan Page. That's overkill and won't be appreciated.

Your changes are saved, and your Twitter tab is added.

The tab may not show up for a little bit, but you can see your Twitter tab in your list of apps below your cover photo on your Page. You may want to switch the order of the applications or include a custom Cover photo.