How to Define Processes That Yield Insights for Your Social CRM
How to Define Processes That Yield Insights for Your Social CRM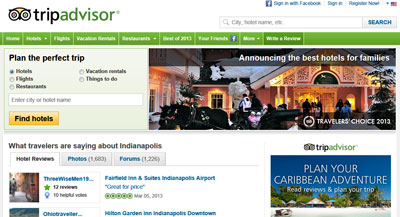 14
Identify the social networks on which your customers interact.
This will likely include the usual suspects — Facebook, Twitter, and Foursquare — but don't discount newer sites like Google+ and Pinterest, or Yelp and other review sites or forums. There are niche sites for quite a few industries as well. For instance, those in the travel industry should look at TripAdvisor and FlyerTalk. Identify a few of these more narrowly focused sites and see if your audience is active there.
24
Listen to what customers are saying about you.
Before you start addressing your customers (and potential customers), listen up. What are their complaints with your business? Do they have any suggestions for improvement? And what do they love about you? Identify their pain points and favorite features to see how you can begin to give them what they want, and continue to deliver what they already enjoy.
A great way to get a feel for customer sentiment is to search Twitter for your brand name. You can identify general themes pretty quickly. Write them down, and then do a search for broader keywords and competitors. For example, representatives for a pizza place would first search for their restaurant's name, then search for pizza and their city or state, and, finally, search Twitter for local competitor pizza chains.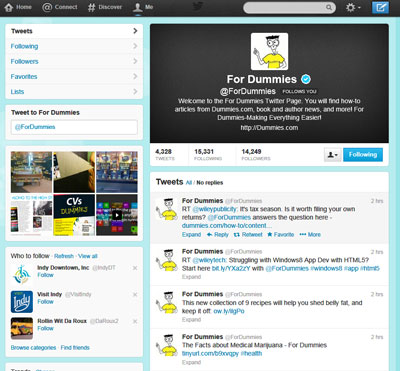 34
Join the conversation.
Your Facebook, YouTube, and Twitter audience are mostly previous or current customers who like your brand. You need to evolve your typical marketing approaches into conversations to really interact with this audience. Begin by answering questions and providing suggestions to customers who are already talking about your brand.
Using the search method outlined above, you can find people who are addressing you directly, as well as those who are mentioning you in passing. When replying to questions feels natural, you can begin guiding the conversation by asking questions yourself, and posting content designed to grow the conversation around your brand.
To brainstorm content around your brand, organize a meeting with many different departments within your organization. Ask attendees to write down the questions they're asked most often about your brand, or the feedback they hear from customers. The more input you can get, from a variety of sources, the better.

44
Implement customer suggestions.
Now that you know where your audience is and what they're saying, it's time to take action. Take their pain points and find ways to address them, whether it's through content or actual organizational changes. If customers are confused by what time your business closes, or angry that it isn't later, try posting your hours more clearly in social media, or experiment with staying open later on certain days.
And don't focus only on the negative. Look at what customers already love and build more conversations around that. If, for instance, customers say you make the coziest slippers, use those testimonials as retweets, challenge commenters to define just how cozy with a Facebook fill-in-the-blank update, or post photos showing your socks snuggled up by a fire.