Does Business Gamification Really Work?
Does Business Gamification Really Work?
In short, yes, gamification works. That being said, gamification is not a panacea for your business woes. If your business or product is lousy, or if you're at the bottom of a dying industry, gamification alone can't save you. People look for value; if your value proposition stinks, gamification won't make it smell like roses.
The German chemical company BASF once used this slogan: "At BASF, we don't make a lot of the products you buy. We make a lot of the products you buy better." That's kind of what gamification does. It doesn't make your offering; it makes your offering better. And it has done so for a number of businesses.
As you will see from the following real-world examples, successful business gamification is possible if you know who your audience is and what they like to do.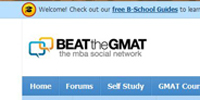 1

Beat the GMAT (BTG)

The world's largest social network for MBA applicants, BTG launched a social network called MBA Watch as part of its effort to build a high-quality community of MBA candidates. In an attempt to motivate and influence users to share insights and knowledge techniques in solving problems, BTG used various gamification techniques, including badges and leaderboards. The results:
A 195% increase in pages visited

A 370% increase on time spent on site

50,000 activities performed by 8,000 users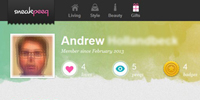 2

Sneakpeeq

Sneakpeeq, a purveyor of up-and-coming style, home, and living brands, sought to redefine the way people shop by gamifying its website. As users explore the site, they are awarded points for performing various specific behaviors, including sharing on Facebook or Twitter, peeqing at a product page to see a special price, and loving products. Top users at the end of each shopping day are rewarded with site credit, which they can redeem at any Sneakpeeq store. The results:
A 70% month-over-month lift in peeqs

A 590% lift in social shares

A 935% lift in loves

A 3,000% (you read that right!) lift in buy clicks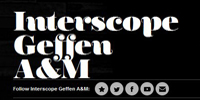 3

Interscope Records

This American record label Interscope, which manages dozens of artists and bands, sought to encourage people who visited its websites to post, comment, watch videos, share content, and perform other high-value behaviors. By applying smart gamification, Interscope enabled
A 40% increase in comments

An 18% increase in shares

A whopping 650% increase in engagement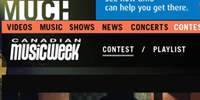 4

MuchMusic.com

MuchMusic, the Canadian equivalent to MTV, received millions of visitors each year on its website. But Much needed a way to foster more repeat visits. Enter gamification. Using game mechanics, Much began rewarding visitors for performing such actions as signing up, leaving a comment, uploading content, voting on polls, and so on. The company also devised various missions to generate engagement with specific shows and campaigns. The results:
In the first month, more than 23,000 users created accounts on the site — a 21% increase, with nearly one in three returning daily.

More than 325,000 behaviors were rewarded.

Nearly 120,000 achievements were unlocked.