Broken Chord Exercises for the Piano or Keyboard
Broken Chord Exercises for the Piano or Keyboard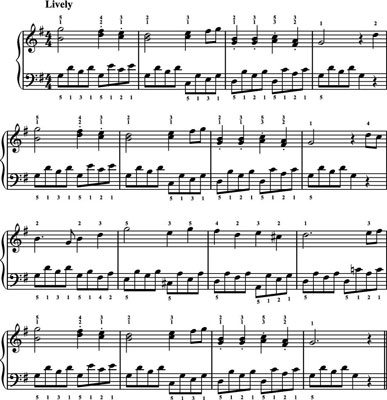 14
Alberti bass exercise
The Alberti bass is common in classical-style accompaniments. The pattern is a simple re-ordering of the chord notes in an arpeggio.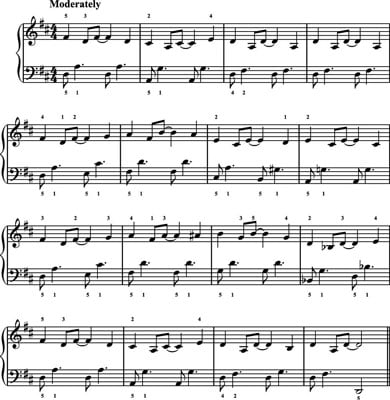 24
Guitar-style broken chord exercise
Playing guitar-style arpeggio patterns often involves spreading the chord out over both hands. The next song is an arrangement of the classic "Careless Love," with the right hand playing the melody and completing the arpeggio pattern started in the left.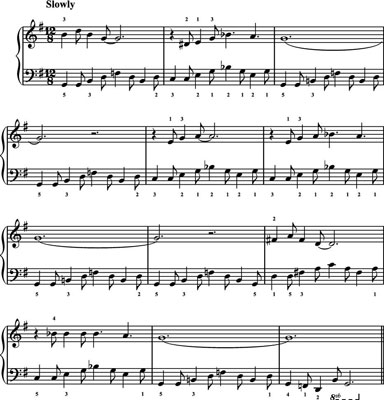 34
Blues-style broken chord exercise
Although you'll easily recognize the blues pattern in this piece, it's fun to realize it's simply an arpeggio set in a triplet rhythm. Try the pattern with the melody to W.C. Handy's "St. Louis Blues."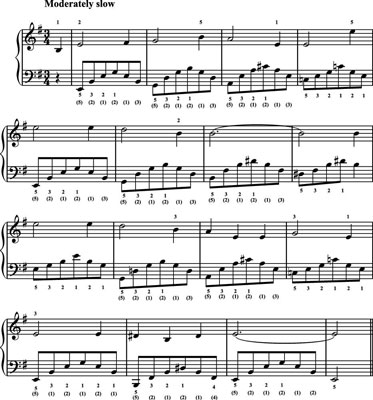 44
Octave, extended broken chord exercise
For a big, full piano sound, extend the arpeggio up to the octave and beyond. This extended pattern is a great exercise for the left hand. Keep the arpeggio smooth during "House of the Rising Sun." Alternate fingerings are in parentheses.