Tips for Downloading Files on Your Surface
The Start screen's Internet Explorer app on your Surface tablet can download files, just like its full-sized cousin on the desktop. To download a file from a website, tap the website's download button. A permission bar appears along the screen's bottom, shown in the figure.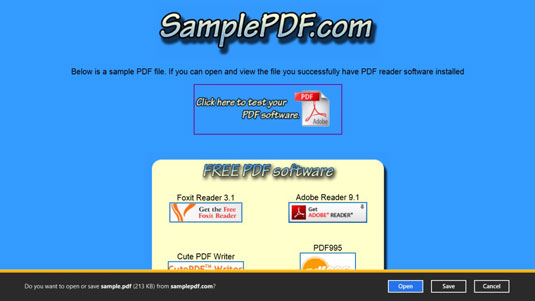 Depending on your download, the permission bar offers different options:
Run: Tap this option if you're downloading a program to install onto your Surface Pro tablet. The browser downloads the program and then automatically installs it, saving you some time.

Open: This downloads and opens the item for viewing.

Save: This saves the file in your Downloads folder, handy when you're downloading something you want to access later.

Cancel: Tapped a Download button by mistake? A well-placed tap on the Cancel button stops the download.
To find your Downloads folder, open the Desktop app, and then open any folder. The Download folder lives in every folder's Navigation pane along the left edge. (Look in the Favorites area.) Tap the Download folder's name to open it.
(Surface with Windows RT tablets can only install programs downloaded from the Store app.)