The Types of PC Expansion Slots
You can expand your PC internally by adding additional circuitry boards. Those boards, or expansion cards, plug directly into expansion slots on the motherboard (as shown in this figure). So, you can expand your computer system by adding options not included with the basic PC. Here are the types of expansion slots your PC may have: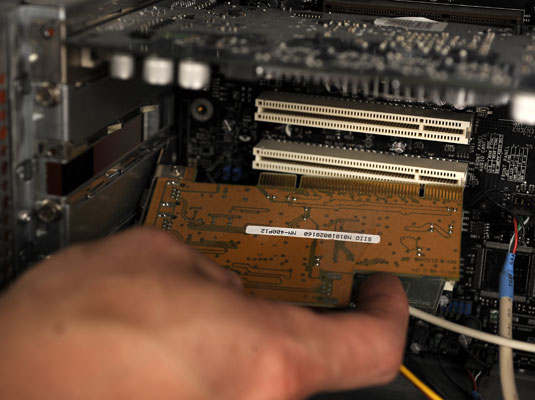 PCI Express: The best type of expansion slot to have in your PC is the PCI Express, also written as PCIe. Without boring you, the PCI Express type of expansion slot communicates with the motherboard, and therefore with the microprocessor, both quickly and efficiently.

PCI: The PCI slot is the most common form of internal expansion for a PC.

Some PCs have a mixture of PCI and PCI Express slots. If so, go with PCI Express when you have that option.

AGP: This type of expansion slot was specifically designed to deal with graphics adapters. In fact, AGP stands for Accelerated Graphics Port. Older PCs may sport this expansion slot, but the best video cards use PCI Express.