The Nexus One Home Screens
The main screen you use on the Nexus One is called the Home screen, but not everything you have loaded on your phone can be displayed in just one screen.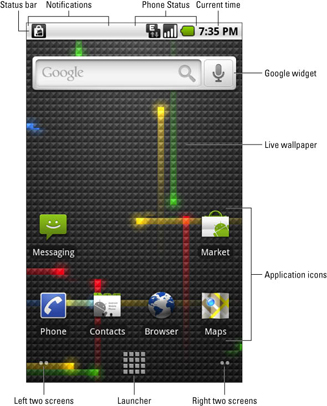 There are actually five Home screens to choose from. To quickly browse and preview the various Home screens, press and hold your finger on the dots in the lower left or right corners of the touch screen. Then in the pop-up preview, touch a preview image to instantly open that part of the Home screen. Or, just touch anywhere else on the touch screen to make the preview images go away.