The Canon Rebel T1i/500D Digital Camera Layout
Here's a guide to the buttons, dials, and other external controls on your Digital Rebel T1i/500D. The lens shown in the digital camera below is the Canon EF-S 18–55mm IS (Image Stabilization) model sold with the Rebel; other lenses may vary. Controls marked with an asterisk have multiple functions.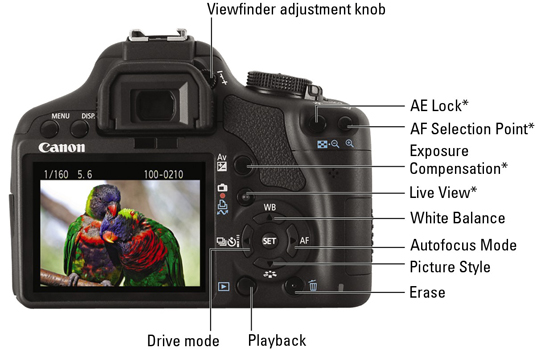 Back of the camera.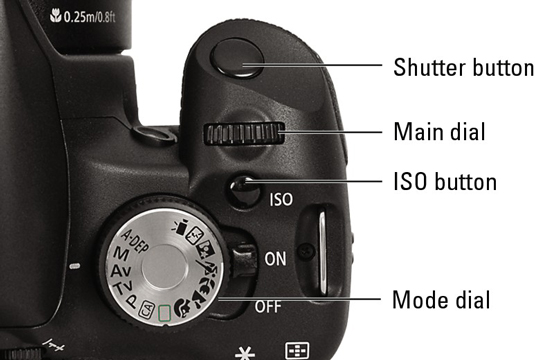 Top of the camera.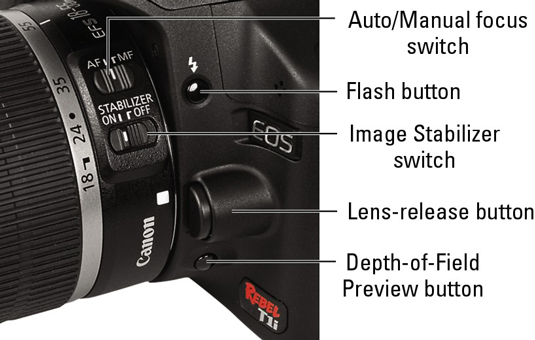 View of lens controls.