The Basic App Project Type for Samsung SmartTV Apps
The Basic App Project type is useful for beginners when developing apps for the Samsung SmartTV because it provides a visual editing tool not supported by other project types. It can utilize various Samsung UI components on a WYSIWYG editor to easily design an application layout.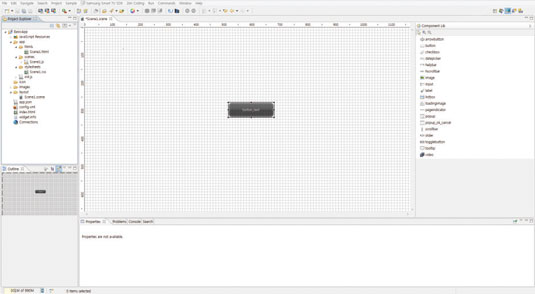 The WYSIWYG editor can add, edit, or delete UI components using an XML file. The XML file has the .scene extension, and is grouped with automatically created HTML, CSS, and JavaScript files with the same name. The created files and the XML file consist of a scene, which functions as a display screen layer of a SmartTV application.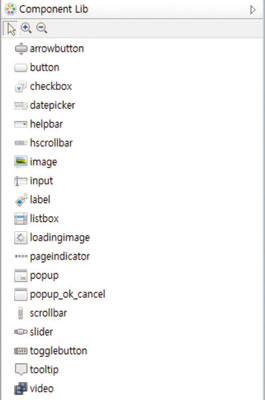 A project's layout is first designed in the WYSIWYG editor. Then the saved project file can be clicked with the right mouse button to choose the "Sync with Code" function to automatically create HTML, CSS, and JavaScript files for the project.
The Basic App project's UI components are designed in Samsung SmartTV's basic UI style. Knowledge in components structure and manual CSS code editing is necessary to modify the design.