Photoshop Elements Toolbox Shortcuts
Photoshop Elements provides you with numerous keyboard shortcuts to edit, alter, and generally play with your pictures. Explore these shortcuts and perhaps find some features in Elements you didn't know about!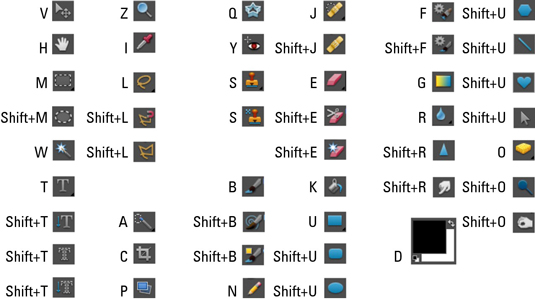 Returning to the last tool used requires pressing the Shift key and then the keystroke. For example, if the Elliptical Marquee was the last tool used, press Shift+M to return to the Marquee tool.