Nature Photograph — Black Skimmer
Myakka River State Park is home to many species of birds and other wildlife. One day these birds were noticed swooping low on the water. The photographer identified them as black skimmers using his handy Audubon field guide. The bird skims the water with its beak open to capture its food. This shot was the best of the bunch.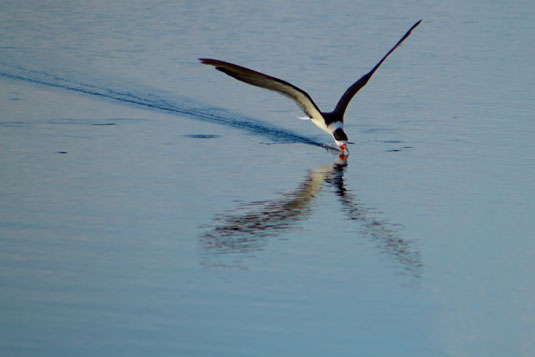 Camera settings
Composing the image
When you photograph birds in flight, all you can do is point the camera and hope for the best. Fortunately, the bird was flying at a slight angle toward the photographer. He panned the camera with him and snapped several shots. This one lined up perfectly.
Post processing
The saturation was increased slightly, especially the reds to make the bird's beak stand out. Minimal cropping was applied to tighten the composition.