How to Skim Videos in iMovie
By mousing over the dynamic filmstrips representing your footage in Apple iMovie, you can skim through your entire video in lightning speed. Images move in both the filmstrips and the larger iMovie viewer. Click the arrows on the keyboard if you'd rather advance or retreat frame by frame. You'll hear sound, too, as you skim through your video; the audio plays backwards or forward, depending on which direction you skim.
You can mute the sound while skimming by clicking the skimming silencer button on the toolbar. Click the button again to bring back the audio. You can deselect Audio Skimming also in the View menu.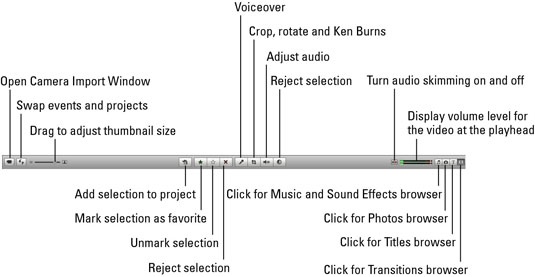 Turning off Audio Skimming does not affect the sound during normal playback.