How to Share YouTube Videos on Your iPhone
Not only can you view YouTube videos on your iPhone, you can share them with your friends by using the iPhone's e-mail application. Share any YouTube video as you are watching it by tapping the e-mail button. When you do so, one of the iPhone's virtual keyboards pops up. The iPhone has already filled in the e-mail subject line with the name of the video. And the body of the message is populated with a link to the video on YouTube. All you need to do is fill in the To field with the e-mail address of the person you are sending the link to along with any additional comments.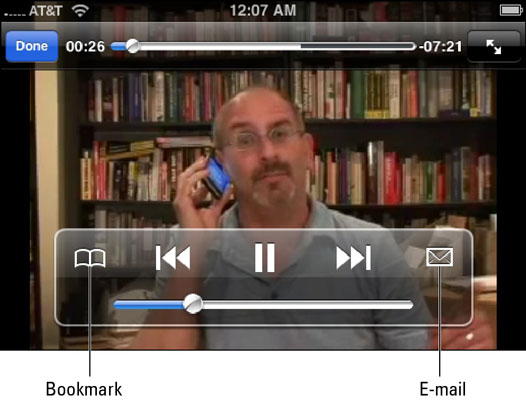 View the YouTube video controls.
Alternatively, from the list of videos, tap the blue button with the right-pointing arrow to see all sorts of details on a particular video. You'll see a description of the video, the number of people who viewed it, the date it was added, and other information. From there, tap the Share button to bring up the iPhone's e-mail program.