How to Compute the Reference Angles in Radians
If you need to compute the measure (in radians) of the reference angle for any given angle θ, you can use the rules in the following table.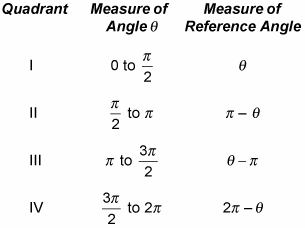 To find the reference angle for

follow these steps:
Determine the quadrant in which the terminal side lies.

Do the operation indicated for that quadrant.