Helpful Tools in Access 2007
If you're working in Microsoft Office Access 2007 and you need help, use these tools to find and sort specific information, manage your data, and answer general help questions: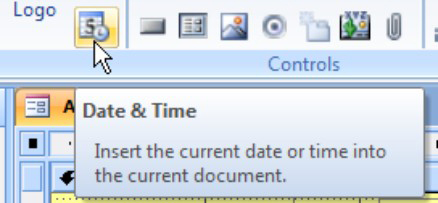 Screen Tips: Point to any item (touch it with the tip of the mouse pointer) to see its name and description.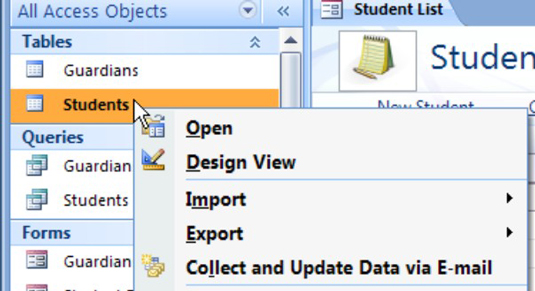 Right-click any object's name to see stuff you can do with it.

Click any triangle arrow like the one in the circle to see a drop-down menu. Click any double arrow, like « and » to show and hide things.

Help: Click any question mark for help.