Getting Good Lighting for Your eBay Images
Trying to take good pictures of your eBay merchandise can be frustrating. If you don't have enough light and use the camera's flash, the image might be washed out. If you take the item outside, the sun might cast a shadow.
The autofocus feature on most digital cameras doesn't work well in low light. Some eBay sellers use a flash and shine a flashlight on the item as they photograph it from different angles — all the while hoping that the color isn't wiped out.
You can solve the problem of proper lighting for digital cameras by putting together an inexpensive studio lighting set for online auction photography. Check the Cool eBay Tools Web site for information on how to obtain this package.
Professional studio lights can be expensive, but you might be able to find a set for around $150. (You need at least two lights, one for either side of the item, to eliminate shadows.) Search eBay for used studio lighting; you should find a good deal.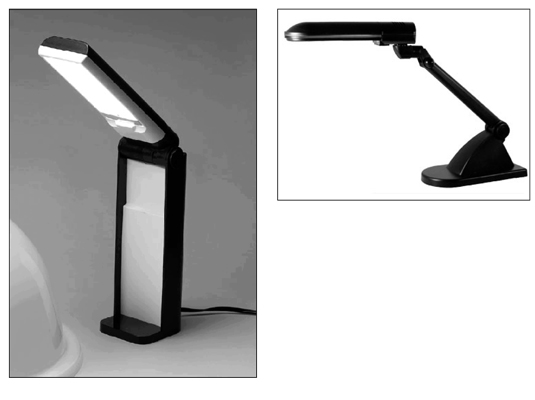 True-color and folding diamond-grading lights.
If you're photographing small items, you can successfully use an Ott-Lite or a less expensive, generic true-color version, as shown here. The lamp's bulb is a full-spectrum, daylight 5000K florescent tube, good enough for jewelry photography. This same light is used for grading diamonds.