For Seniors: Use a Service to Find a Lost Laptop
Laptops are lost or stolen on a frighteningly regular basis. Luckily, there are programs and services that you can use to find a lost laptop when that happens.
The biggest concern when a laptop is lost or stolen, aside from having to buy a new laptop (which may or may not be covered by insurance), is what a thief might do with the data on the laptop. For example, passwords for financial and retail shopping accounts stored on your laptop could be used to steal your identity or run up debt in your name.
Luckily there are software applications such as LapTopCop and CompuTrace, as well as free software such as Adeona or LapTopLock that you can install on your laptop. Adeona, for instance, transmits regular messages as to your laptop's location as long as it's connected to the Internet. Other options offer a central service that tracks your laptop's whereabouts.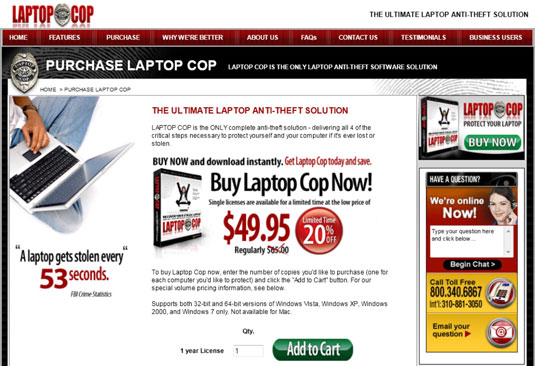 Using these programs and services, you can do several things, depending on the software's features.
Pinpointing where your laptop is whenever it connects to the Internet.

Remotely disabling the computer, deleting files from it, or locking out any would-be user.

Issuing a warning to the thief that the computer is now protected and useless.

Observing what activities the thief is performing on your computer in real time.