For Seniors: Recommend a Website to Others
Through a phenomenon called social bookmarking, you can recommend a website you like or have found useful to others. Sharing the websites you like or dislike with the public makes it easier for others to locate information they consider valuable.
Although noone should blindly trust the opinions they find on the Internet, if you are sincere and can fully describe why you like or dislike a particular article, video, or whatever, then others will see your sincerity and come to value your opinion as well.
Websites that sport icons from services such as Digg, StumbleUpon, Delicious, and Diigo provide a way for you to report your opinion about articles, videos, and more. Services such as Facebook and Twitter also allow you to rate content by posting a comment on their sites. Google buzz is another way to publicly or privately share your opinion.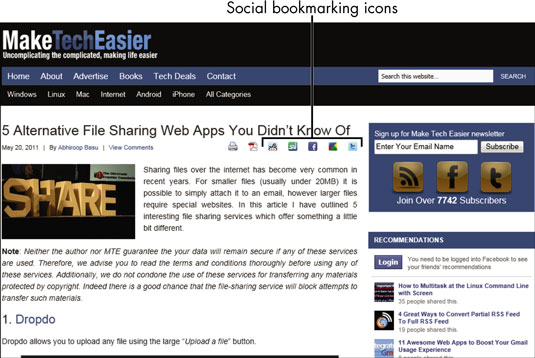 When you visit a website that provides these icons, and you click on one of them, you're taken to a web page where you can sign in to an account or open a new account with that service. You can then type your comment into whatever form that service provides, such as this one from Google buzz.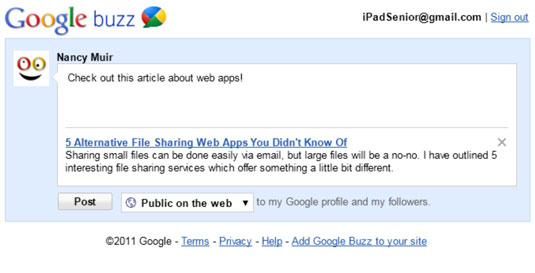 With social sites such as Facebook and Twitter, you can share a comment and link with your Facebook friends or those following you on Twitter.