Food Pyramid for Young Children
Gone is the old food pyramid you grew up with, but the new pyramid the U.S. Department of Agriculture (USDA) recommends you use to plan meals for babies and toddlers is a fantastic resource. The following food pyramid for feeding 2- to 8-year-olds offers general guidelines. You can get info tailored to your child's needs at the USDA's MyPyramid Web site.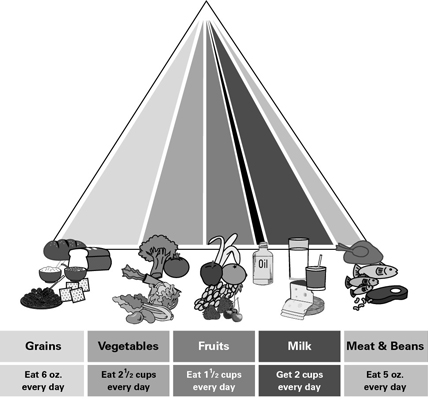 The food pyramid doesn't include guidelines for babies younger than 2 because their needs change so much.