Fantasy Football Terms You Need to Know
Like the rest of the sports world, fantasy football has a lingo all its own. The slang terms are all fairly easy to grasp and fun to use, so don't be scared off! The following list will help you get a good feel for these fantasy football terms before you start playing.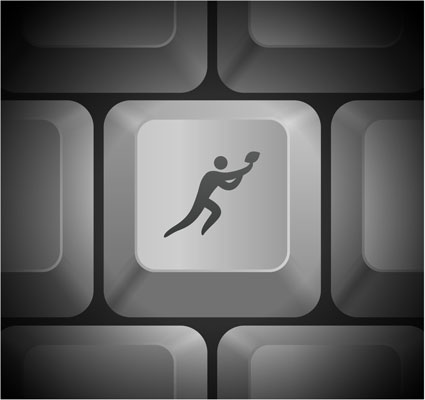 Credit: © iStock/art12321 2013
Breakout: When a player goes from average to great.

Bye week: Every NFL team is inactive once during the regular season; an NFL team's off week is its bye week.

Cheat sheets: The lists of pre-ranked players — overall and by position.

Collusion: Two coaches working together to win a league.

Damaged goods: When a player involved in a trade is hurt.

Elite: The highest ranked players at their positions.

Fantasy formula: A simple way to evaluate a player's potential: skill plus opportunity equals success.

Fantasy worthy: He plays enough to make a fantasy impact.

Fleecing: Taking advantage of a bad coach in a lopsided trade.

Game-time decision: Waiting to see if a hurt player will start.

Handcuffing: Drafting a backup and a starter from the same NFL team.

Keeper league: Coaches retain a certain amount of players from one season to the next.

League settings: The league rules and stat modifiers that determine fantasy point values.

Pre-rankings: How NFL players are rated before the draft.

Private league: A league you can join by invitation only and that's controlled by a commissioner.

Public league: A league where anyone can sign up and play.

Sleeper: A little-known player who's ready to awaken and be great.

Stud: A top-rated fantasy starter.

Trade bait: Good players who you can offer to other coaches.

Trading deadline: Last day of the season to make trades.

Waiver wire: Dropped players are here before they become free agents.