Essentials: Choose Cause Marketing Partners Carefully
In 2010, Susan G. Komen for the Cure taught everyone that you can't partner with just anyone. When Komen chose to partner with Kentucky Fried Chicken in Buckets for the Cure, which featured pink buckets at KFC restaurants, you have to wonder if they saw any benefit beyond the millions they would raise from the program.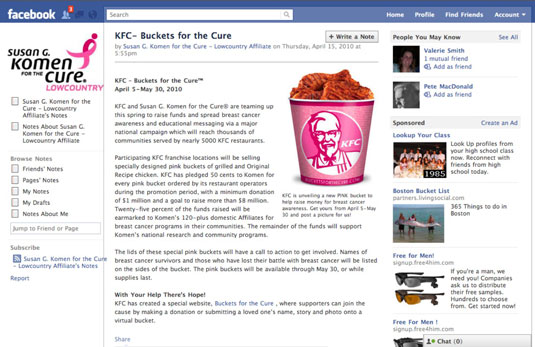 The pink buckets in KFC's program didn't soften the public's response to the program.
It didn't take long, however, before Komen ignited a firestorm of controversy as critics complained that Komen had aligned itself with a fast-food fat house that it should be criticizing, not promoting.
While Komen raised over $4 million from the program with KFC, some argue the cost to their brand was much higher.
When it comes to partnerships, proceed with caution, or you just may do more harm than good. Take a cause marketer's Hippocratic Oath: "Do no harm." Don't damage your cause or company, the people you serve, or your trusted partner.