Deciding on a Digital SLR Camera Viewfinder
The digital single-lens reflex (SLR) camera's viewfinder shows you (more or less) the exact image the sensor sees. The SLR viewfinder shows the subject by using an image bounced off mirrors. With an SLR viewfinder, when you take the picture, the mirror moves out of the way to expose the sensor.
SLR viewfinders use a mirror to bounce light upward, where it then reflects off a series of surfaces until the final image appears through an optical window (as shown in this figure).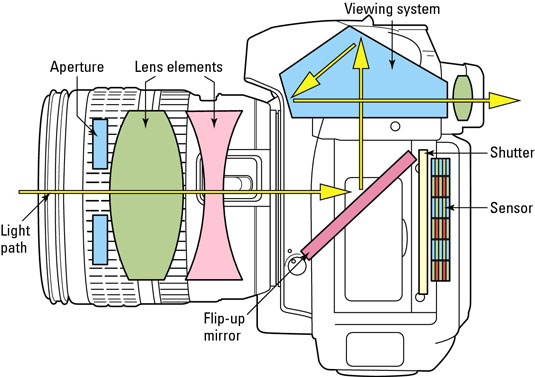 An SLR viewfinder displays an image of the subject bounced off of mirrors.
SLR viewfinders come in two basic types: