Dashboard Icons for Excel 2007
Excel 2007's dashboards and reports offer some new conditional formatting rules that allow you to add icons to your dashboards. With Excel 2007 icons, you can represent and distinguish values from one another by using different shapes and colors. The following table shows the Icon Sets that come with Excel 2007.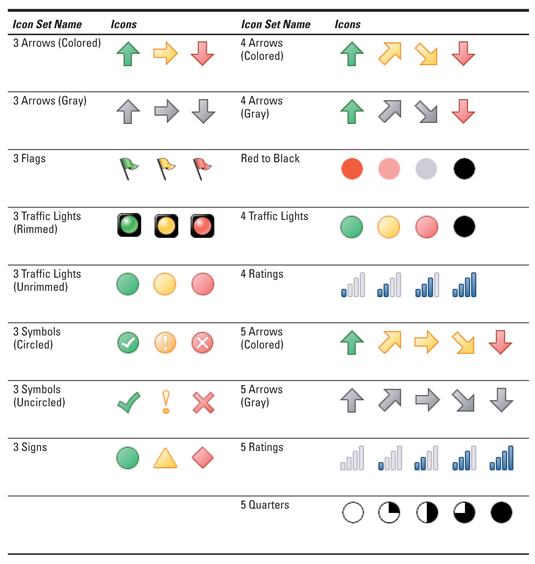 If you're working in an environment where not everyone has Excel 2007, definitely avoid using Excel 2007's Icon Set conditional formatting. Why? Icon sets aren't backwards compatible, so anyone who doesn't have Excel 2007 can't use them.