Choosing the Right Camera for Food Photography
The heart and soul of a food styling and food photography business centers on the camera you use for your images. If you buy a new camera for this function, what specifications are important to you? Is your main focus on the weight of the camera, the megapixels, or a large image sensor? Or is it something else, like the quality of the brand, the design of the camera body, or the cost?
Digital SLRs for food styling photography
Although an astounding number of digital SLR (single-lens reflex) cameras are available, you can narrow down your choice by considering the following questions:
Point-and-shoot cameras definitely have their place in the food styling photography world. These cameras have decent quality and slim profiles, and many have a high megapixel count. But these cameras simply don't allow for a high enough image quality or provide enough control to create the images you need for a food photography business.
Ever higher megapixel numbers are the major selling point for many point-and-shoot cameras, but the quality of the images depends greatly on the physical image sensor size in a camera. You can have a slim point-and-shoot camera that proudly boasts 12 megapixels, but it may have a miniscule image sensor that won't pick up anywhere near the image detail of, say, a 12-megapixel digital SLR with a much larger image sensor.
The Leica D-Lux 5 (around $800) and its lower-priced counterpart the Panasonic Lumix DMC-LX5 (around $400; shown in the following figure) are point-and-shoot cameras that will do quite nicely in a pinch — if you really can't go the digital SLR route. These cameras boast a large image sensor, RAW capability, high ISO support, Leica optics, and manual settings options.
Although you're limited to the existing zoom lens in these two point-and-shoot cameras, the quality is quite beautiful because of the Leica optics within. These cameras are fine to use occasionally for smaller stuff, like some low to midrange stock agencies or for blog usage, but they're definitely not the type of camera you want to take on an advertising or packaging shoot.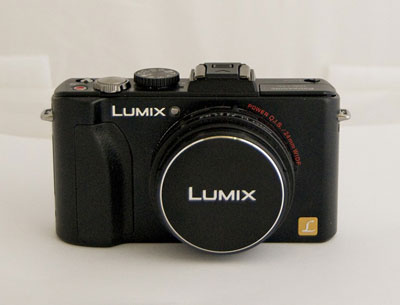 The Panasonic Lumix DMC-LX5 is a quality point-and-shoot camera option.