Choose Photo-Editing Software for Your Blog
You have lots of options when choosing photo-editing software for your blog, from free to expensive. Choosing the right photo-editing software for your blog ultimately boils down to how much you want to spend and how much editing you plan to do.
If you're looking for basic features — say, resizing, cropping, and adjusting contrast or balance —you can probably get by with a free or almost free program. If you're looking for more advanced features — creating paths, using masks, and working in layers —you'll need more complex software with a higher price tag.
Many bloggers might not want to invest in pricey software, so they might like the free web-based software PicMonkey. There's no software to install because PicMonkey is web-based. Just browse to the PicMonkey web page, upload a photo, and get to work.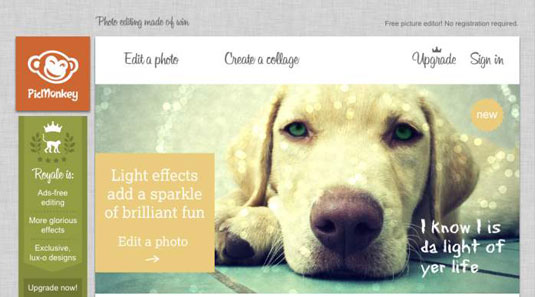 Of course, they are many, many other choices aside from PicMonkey. Here are just a few: