Cheat Sheet
Calligraphy For Dummies
Calligraphy, the art of beautiful lettering, comes in many forms and styles. When writing in calligraphy, you can use the delicate curlicues of Copperplate, as Regency ladies did, or choose the more forceful and just as intricate Blackletter style. You can even choose a plain, Roman style — or something in between. Your calligraphy choices are limited only by your imagination.
Sample Calligraphy Styles
Calligraphy is beautiful, artistic handwriting, but that handwriting can be artistic and beautiful in a variety of different ways. Calligraphy can be ornate or bold, delicate or forceful. The following samples offer a glimpse of the varieties available.
Italic or Chancery: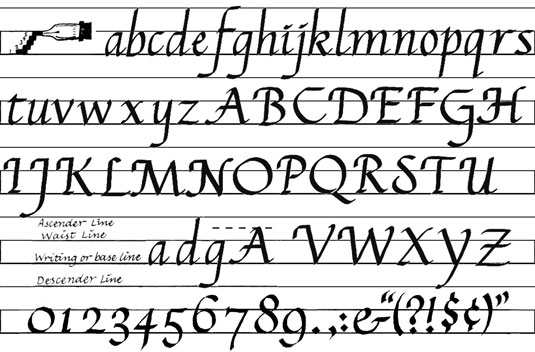 Blackletter:

Roman:

Bookhand or Foundational Hand:

Uncial:
Copperplate: