11 Differences between Xero and MYOB AccountRight Live
If you are considering moving to Xero from MYOB, you may wonder about the differences between the two accounting solutions. This article outlines 11 differences you'll discover between Xero and MYOB. Understanding the differences will make your transition to Xero just that little bit easier.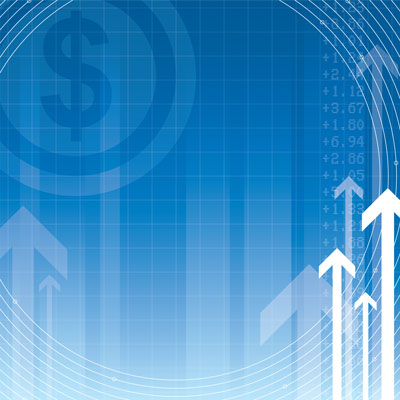 Credit: ©iStockphoto.com/Turnervisual 2007
MYOB versus Xero
MYOB is an acronym for 'Mind Your Own Business' and is written in capitals. At myob.com you can find out more about its history and its journey from being a desktop accounting software provider to a provider of cloud and desktop business management solutions. MYOB Australia used to prefer you say each letter M-Y-O-B, but now they don't mind!
Xero isn't an acronym, and only the first letter is capitalised. Rod Drury tells the story of how Xero got its name on the Xero blog, blog.xero.com. They wanted a great name, an available four letter domain name, and it needed to be 'a dot com'. Drury engaged his friend Dot Johnstone who thought of 'Xero'. They loved it, it met their criteria, they could build a brand around it, and it had the 'X-factor'.
Hierarchal versus Report Layouts Chart of Accounts
In MYOB's AccountRight Live product — a key product in its accounting solutions offering — the chart of accounts is hierarchical. You have the opportunity to use header accounts and subtotal detail accounts to four levels underneath these.
In Xero you don't add or import the header accounts used in AccountRight Live. Instead you apply Layout Options to reports you want to view. You have the opportunity to set up and apply numerous different layout options. Or you can use a report layout your accountant has designed.
Xero Report Layouts gives you added flexibility to generate contrasting reports from the same information contained in Xero. It's like a kaleidoscope for your data, and the reports generated are so visually beautiful they are worthy of framing.
Jobs versus Tracking
In MYOB, AccountRight Live there is a feature called Jobs. A job can be allocated to all income and expense transactions. Four levels of header jobs can be created to group the job details, which will include your sub-job details. The job list provides useful information that rolls up the totals based on the hierarchy, and many reports are available to filter against these jobs.
AccountRight Live also offers Categories, allowing grouping at the transaction level. Categories are allocated to whole transactions — for example, if a bill is to be allocated to three Categories, the bill needs to be split and entered three times.
In Xero there is a similar feature called Tracking, but you get two for the price of one! Every transaction (revenue, expense plus the assets liabilities and equity) can be assigned to two separate tracking codes, and many reports can be filtered to reflect the tracking allocation.
Note: There isn't the option to subtotal tracking groups in Xero but data can be exported to Excel and easily calculated.
Budgets can be defined against both jobs and tracking.
Customer and Supplier Cards versus Contacts
In MYOB, AccountRight Live Customer and Supplier Cards are entirely separate. Purchases can't be processed against a Customer Card, and sales can't be processed against Supplier Cards. If you utilise the multi-currency feature, a separate card has to be set up for each currency a transaction may occur in. Therefore, a single business might have numerous unconnected cards, which may result in a patchy history trail with the outside business.
In Xero a single contact can represent both suppliers and customers. Sales and bills can be processed against a single contact. Multiple currencies transactions can also be processed against a single contact set up in a Large plan Xero file.
This means a customer can sell you goods and transact with you in multiple currencies, and the history of all transactions is tagged to the same contact. This is really useful if you want to review your relationship with an outside entity.
Emails
In MYOB AccountRight Live, when you email invoices and other statements and notes these are delivered through the email client on your computer. So, if your email program utilises Gmail or Microsoft Exchange then all sent items are not only visible on your computer but also from the browser when accessing the mailbox from the Internet.
In Xero, statements, invoices and credit notes can also be emailed. There is no set-up required. These emails are delivered directly from Xero, so you don't need to be on your own desktop computer; you can be accessing Xero anywhere. A record of the date and time an email is sent, and who sent it, is typically kept in the searchable history of the transaction, however, the detail of the email isn't retained in Xero.
Connectivity
MYOB AccountRight Classic (i.e. older versions of the desktop product) links to add-on solutions through an Open DataBase Connectivity (ODBC) driver while AccountRight Live uses an Open Application Programming Interface (API). Both allow third-party applications to develop add-on solutions. MYOB launched its API in early 2013 and is quickly growing its ecosystem of developer partners and their add-ons.
Xero also links to add-on solutions through a published API. A Xero update moves fluidly with the API solution, so re-connections aren't required.
Separate MYOB AccountRight Live files don't have the ability to connect and automatically move transactions from one file to the other, though you may be able to build a customised solution for your business.
Xero entities can be interconnected via the Xero to Xero network and supplier invoices can feed directly into another Xero entity as a draft bill, which minimises data entry.
Fixed Asset Register
MYOB AccountRight Live has a separate Fixed Asset Register software program whereas Xero has an in-built Fixed Asset Register that offers plenty of options for many small businesses.
Budgets
MYOB has an in-built budget facility allowing you to generate an annual budget against the current and following financial year, for the Profit and Loss and the Balance Sheet. The budget includes some shortcut features.
In MYOB, a budget can be prepared for the life of a single job. Reports comparing actual to budget figures can be generated in MYOB, however they only span a single financial year. To look at the life of a project you might need to manually add together reports spanning a year period. If the data file isn't operating in the relevant period, budget figures can't be accessed.
Xero has a powerful Budget Manager facility enabling you to create multiple budgets. Customisation features include the opportunity to develop budgets by Tracking categories, start date, actuals and period. Reports comparing actual to budget figures can be generated in Xero, with no limitation to the period they can span.
All data in the system is available for report generation, even if the information falls prior to a locked date.
User Access
The MYOB AccountRight Live range (Basic, Standard and Plus), works both online in the cloud and offline on the desktop. MYOB AccountRight Live allows you to upload the data file to the cloud and enable up to five users to simultaneously access the MYOB file in the cloud. Users can seamlessly switch between working online and offline whenever they choose. MYOB provides a regular stream of enhancements and improvements to this product on a six-weekly basis.
A desktop-only product, the MYOB AccountRight Premier license allows up to three users simultaneously across a network. Additional licenses for MYOB AccountRight Premier can be purchased, however each additional user may potentially slow down the network, and all who access the system.
The AccountRight Live range of MYOB software always needs to be installed on the desktop computer of anyone trying to access the MYOB data file. This enables users to access the file on their computer without Internet access. The software also offers numerous changes to customise and restrict user access.
Xero, too, enables any number of users to simultaneously access the same data file over the Internet, via various browsers. It doesn't matter if you're using a PC or a MAC, and you don't need any software installed on your machine. Access to the Internet is required to access the Xero file. Xero offers a number of ways to customise and restrict user access to Xero.
Find Transactions
In MYOB AccountRight Live if you need to locate a transaction, you can use the Find Transaction option, and search across all data using multiple criteria, such as date range, amount range, memo, accounts, card names, invoice numbers etc.
In Xero if you need to locate a transaction, you can use the Search facility. The Search options offer the ability to search only across individual bank accounts using multiple criteria, including date range, amount range and memo. To locate data you may need to perform multiple searches across multiple bank accounts.
Back-Up Data
MYOB AccountRight Live allows you to create backups at any point in time, meaning that you can file the backup away with your BAS or EOFY reports in the state it was in at the time the BAS was done. This backup can be restored at any time for review and must be opened up through the software to be viewed. When you operate AccountRight Live in the cloud, it undertakes its own backup online. So you have the best of both worlds.
Xero automatically undertakes its own security and back-up procedures to its own servers. However, if you wish to export the data and undertake your own back-up, one option is to go to ReportsAll ReportsGeneral Ledger and run this report for the relevant period. Go to the bottom of the screen and click the button labelled Export Detailed General Ledger to Excel and transactional data is downloaded to an Excel file that you should also store in a safe, secure location!