Turning Old Fabric into Gift Bags
Turning Old Fabric into Gift Bags
You can reuse gift bags and keep them out of the waste stream for a while, but you can go even greener and make your own gift bags from reused fabric, extending the useful life of the gift bag indefinitely.
To sew your own gift bag, follow these simple steps: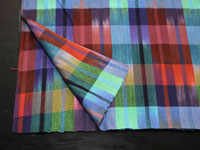 1

Cut out a piece of fabric and fold it over on itself with the right sides of the fabric together.

The folded edge is the bottom of the bag.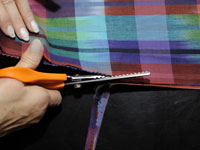 3

Decide what type of opening you want and make it so.

Either fold the open edge over and hem it, or cut it with pinking shears for a decorative top.