Carving a Chicken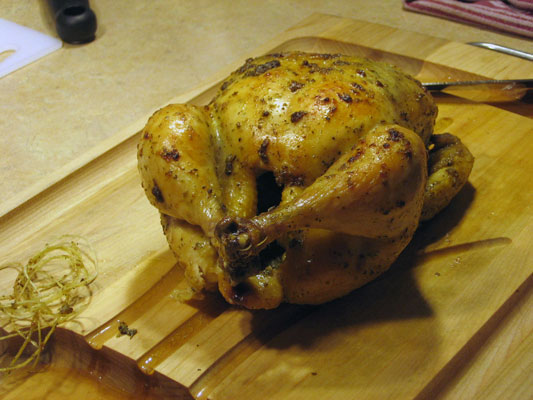 14
Place the roasted chicken, breast side up, on a carving board.
Get your chef's knife ready to cut!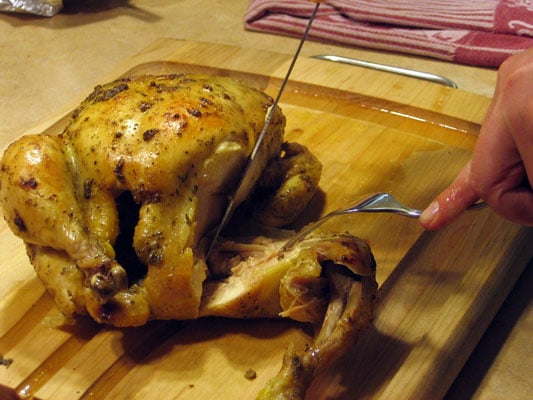 24
Remove a leg by pulling it away from the body to expose the hip joint (between the thigh and the breast), and cut through the joint.
A whole leg consists of the drumstick and thigh. Hold the drumstick firmly against the board and cut through the knee joint. Cutting this joint separates the leg and thigh.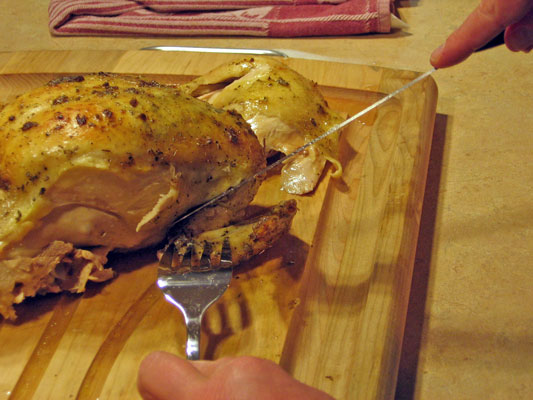 34
Remove a wing from the joint that attaches it to the body.
Cut as close to the breast as possible. A whole wing consists of three parts: the pointy wing tip, the flat part, and the part that looks like a mini drumstick.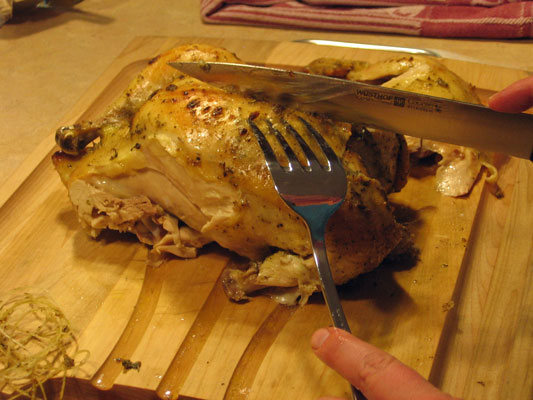 44
Carve the breast meat parallel to the center bone, slicing toward the top of the breast.
Keep the slices thin.